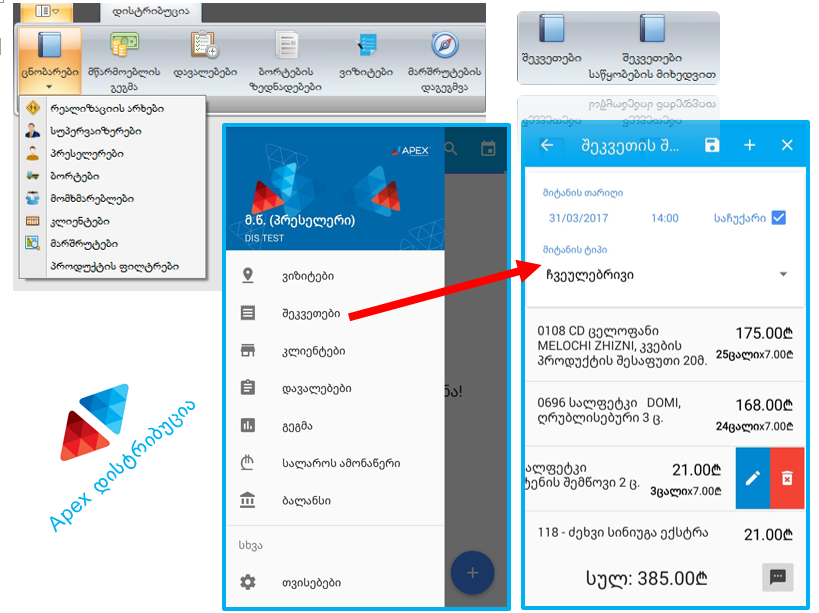 The Apex Distribution Module, which develops alongside with market, is fully customized on customers' needs and current Georgian laws.
Automated Apex distribution mobile application module allows to work efficiently from any location.
Apex distribution functions:
Create orders according to the principles of pre-sale and van-sale
Manage order processes by different status
Divide orders according to the stock balance
Organize accounting operations, with the support of system
Group realization by various principles
Redistribute permissions according to warehouse, brands and products
Plan the route with the help of GPS system
Form and control working operations for sellers
Determine and then complete sales plan with the support of analytical forms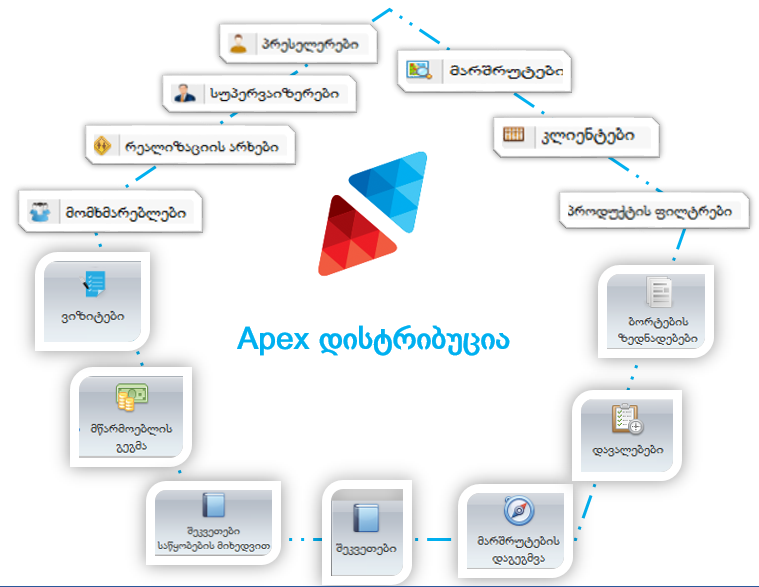 .